Innovative construction meets meticulous curation in the distinct play zones at INTOOIT. We've applied some creative flow to the free-for-all concept central to most indoor children's entertainment venues. Diligently researched and functionally tested, the areas we envisioned inspire imaginative play, encourage creative engagement, and exist to transform the ordinary soft play experience into something truly special. Intooit Kids Club in Marbella is a space designed specifically to compliment the diversity of children.
Our private party venue boasts three different play areas:
The first area focuses on literary, emotive, and creative activities. In this zone children will find reading books and inviting spaces, a gaming area with built in game consoles, and a large projector screen to watch movies on.
The next and most frequented zone is the soft play area. Here you'll find metres of fun for the physically active where children can enjoy a ball pit, slide, zip-line and much more.
The final zone is for the little ones. It's completely segregated from the rolling chaos you might find in the adjacent open room, yet equally engaging. This space is safely contained with padded surfaces and oodles of age-appropriate interests to uncover.
Gamer's zone:
This area exists as part of our open space because we know gaming in a collective setting can expel as much energy as it requires concentration. Our gamers are encouraged to physically move while their characters jump and race on screen, with the openness of this area also encouraging the use teamwork. We offer popular games for both Xbox and PlayStation consoles. Our open space can also be utilised flexibly based on the interests of our guests. Tables can serve as creative platforms for the more tactile orientated offering artistic expression through drawing, colouring, painting, or sculpting using magnetic blocks/modelling clay. Bean bags can be situated anywhere in the venue for a cosy, ready-made reading nook or chill-out corner, an ideal undertaking for the more introverted. Lastly, a captivating option capable of sustaining group focus is the use of our retractable cinema projector. This is a real crowd pleaser and can be used to watch anything from children's films to music videos, interactive dance routines and karaoke prompts.
Soft Play Labyrinth:
Our soft play zone is the most active area within the venue offering two storeys of dynamic fun. The ground floor is home to the most impressive elements of our labyrinth with a ball pit and zip-line. Children will also find small rooms with distorting fun mirrors and different obstacles to enjoy. The second storey features a challenging rope bridge, connective tunnels and much more, including the main attraction, a slide into the ball pit below.

Toddler's Den:
This is our special zone created specifically for our youngest visitors. It is an area entirely adapted to their needs complete with padded walls and floors for safety assurance, without any sharp corners, and under constant surveillance of our CCTV monitors. More than just a cushy den, our toddler's space is filled with fun, educational toys, while also brimming with interesting textures and tantalising functions to stimulate those active early development centres.
New to INTOOIT? Take our

Get to know the amenities before experiencing them first-hand and familiarise yourself with our incredible set up.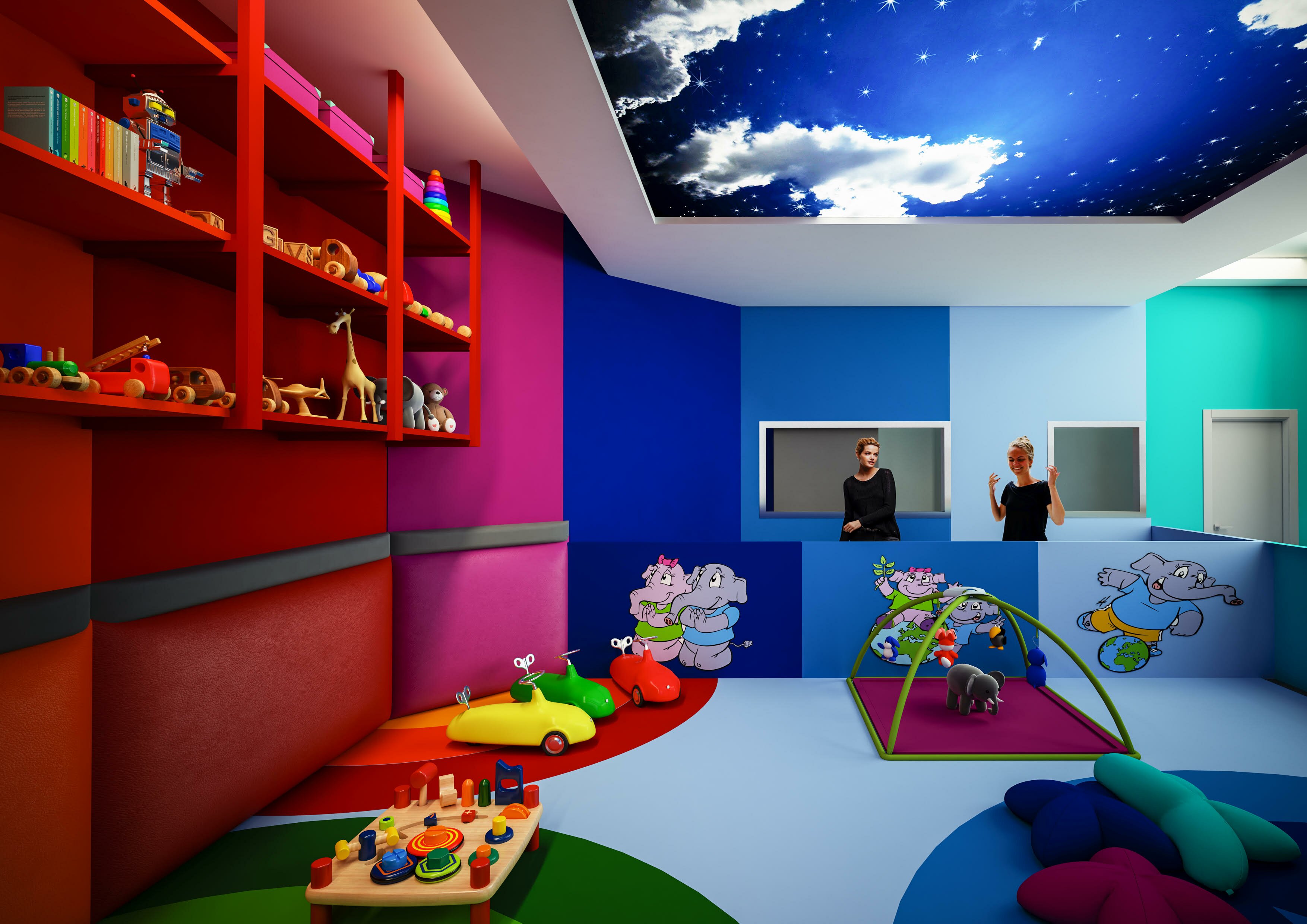 HOW TO FIND US
Centro Comercial Cristamar, 26, 27, 1st floor, Puerto Banus (above Goyo cafeteria)
Opening hours: We are open Monday – Saturday for private parties.*
To book yours, call us at +34 607 33 55 77, or email us at Intooitkidsclub@gmail.com
* Subject to local and national holidays